Our studio information display system allows large or small radio/television/new media studios and broadcast centres to display up to date operational information to users without central server infrastructure and at a competitive price.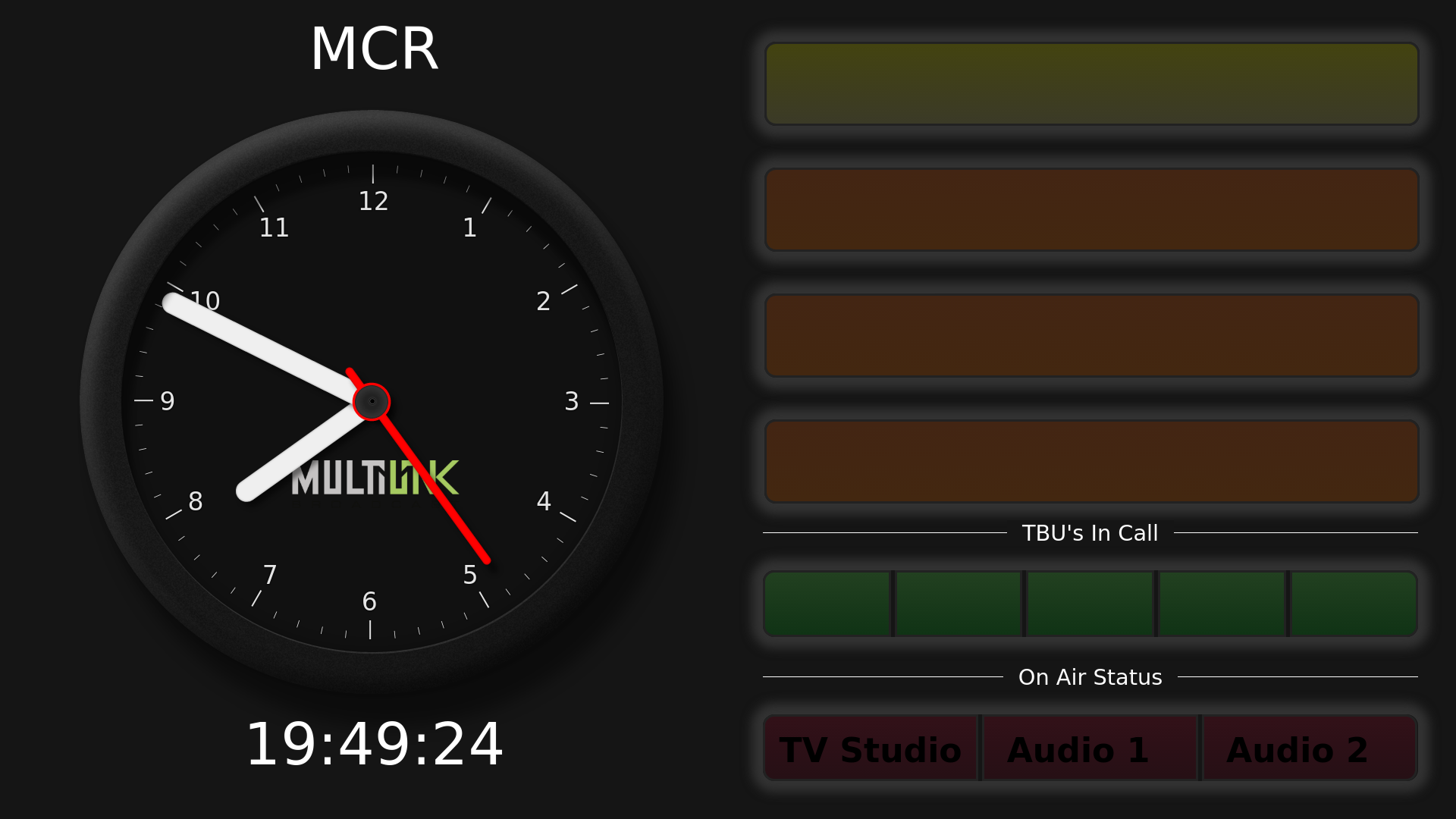 Display template example #1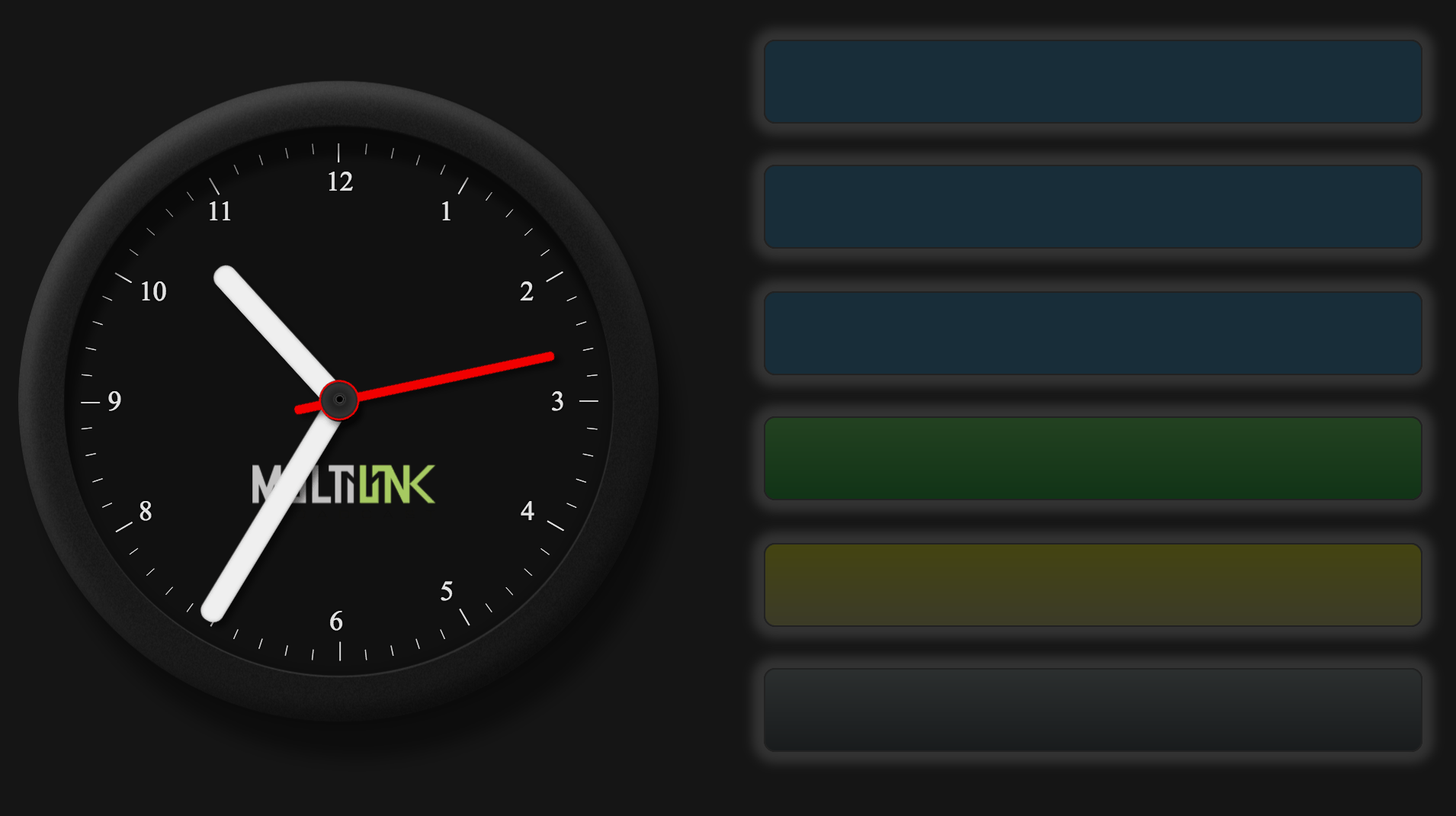 Display template example #2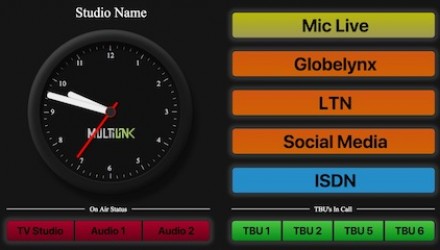 Display template example #3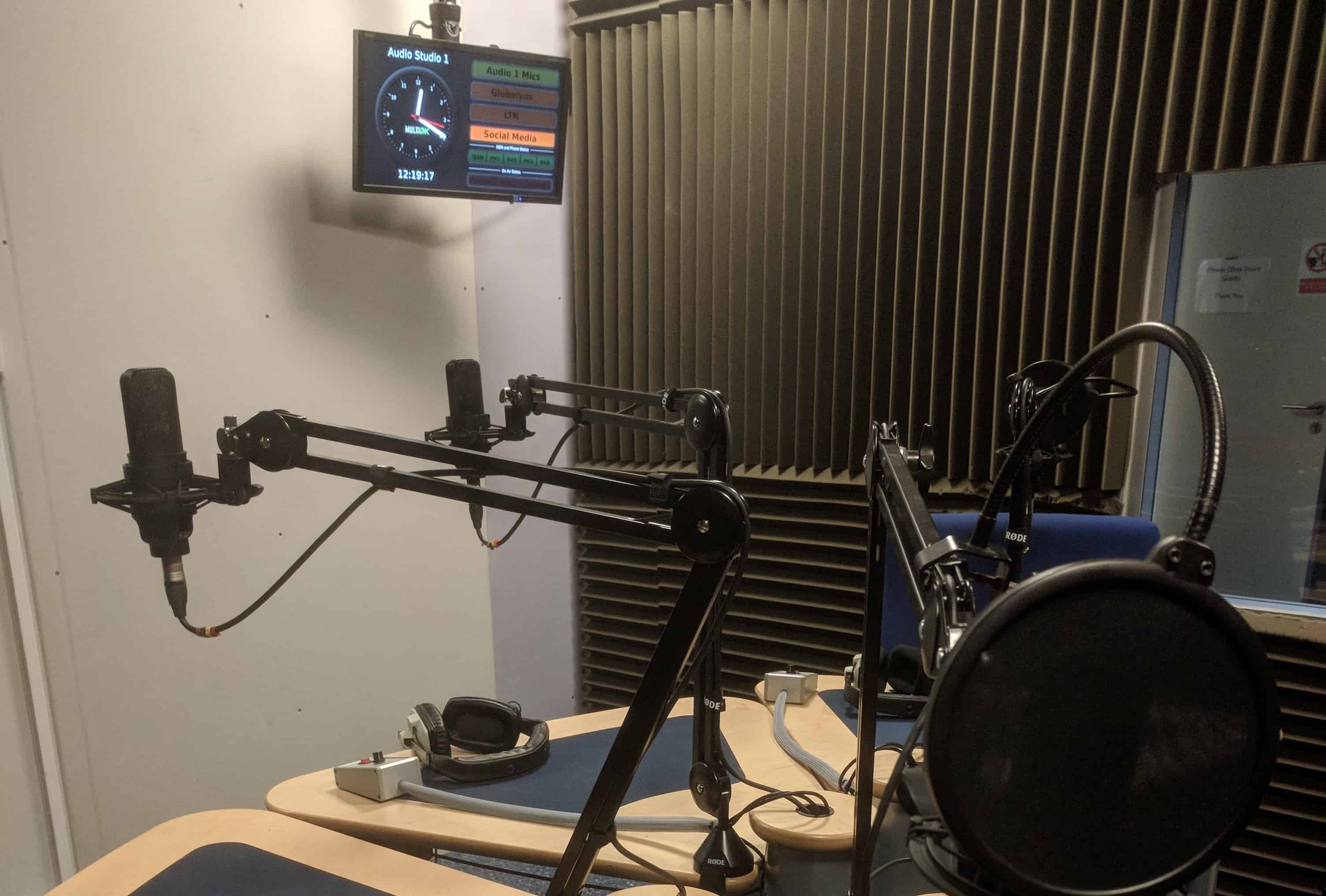 Studio Information Display in one of the audio studios at The Telegraph newspaper.
The Studio Information Display system has been born out of the need for a lower cost information display system for TV Studios and Control Rooms and has the following core features:
Discreet hardware suitable for mounting directly onto the rear of displays, wired ethernet and HDMI connections.
Template driven display system; Templates are created or altered on request by Multilink Broadcast. Template options such as colours, timezones and logos are end-user configurable.
Web-based configuration; All displays can be configured by accessing their IP address on the network (displayed for 30 seconds when the unit is powered).
Display Messaging System; All displays talk to each other, a GPI or a Tally message sent to one display is available to all the others automatically, this delivers a significant cost saving on licensing and wiring.
Integration with TSL Tally Protocol compatible control systems; Validated in real-world use with Axon Cerebrum and has been tested with VSM. Indicator illumination and text can be easily updated by existing control systems this way.
GPI Support; Each display can support four contact closures. These can be used for indicators on that display and/or are available for other displays to use via the automatic display messaging system.
GPO Support; Not included as default but can be added on request to new orders and can be used to drive external indicator lights and other logic devices.
For more information, please contact sales@multilinkbroadcast.co.uk